MUSICAL PROJECT
The Dodecabone develops many innovative and experimental artistic projects. The musicians of the ensemble, virtuosos and enthusiasts, stand out for their creativity.
"Listening to DODÉCABONE, one feels a strange sensation ... like that of having eaten chocolate in secret ... and of having loved ... adored even! And even more ... a few shivers as they know how to unify the powerful, the sweet, the wonderful. So much so that as a composer, to taste it is to adopt it! It's wanting to write for them ... again and again ... A classy ensemble !!!! "
- Pierre Thilloy, composer
NOS PROPOSITIONS ARTISTIQUES
ABOUT US
Placing high standards, virtuosity and artistic emotion at the heart of its project, Le Dodécabone is a group of twelve trombonists from major national and border schools. In innovative and daring projects, Le Dodecabone is committed to the service of contemporary creation, to the programming of works combining genres and aesthetics, and to the transmission of the art of the trombone. Under the musical direction of David Hurpeau, the Ensemble meets every year during experimental residencies, allowing to question the relationship with the public and musical spatialization, to invest the repertoire for ensemble of double choir trombones, teach the youngest, and create new directories dedicated to this training. Whether in national stages, festivals, concert halls or atypical places, Le Dodécabone is fully involved in high quality performances, in France or abroad, in order to share their passion with the public. wider possible.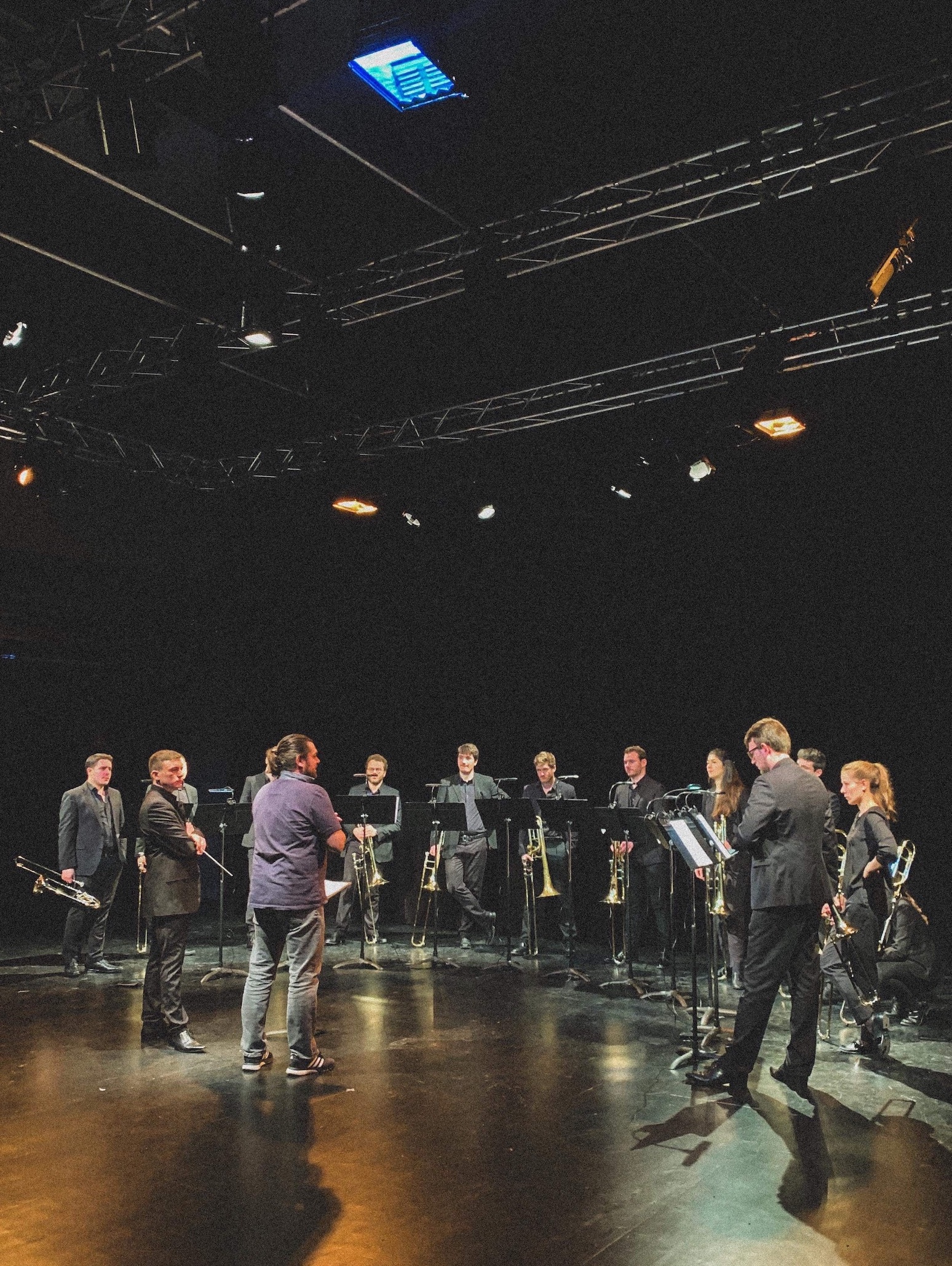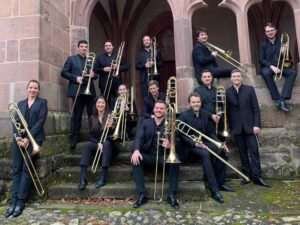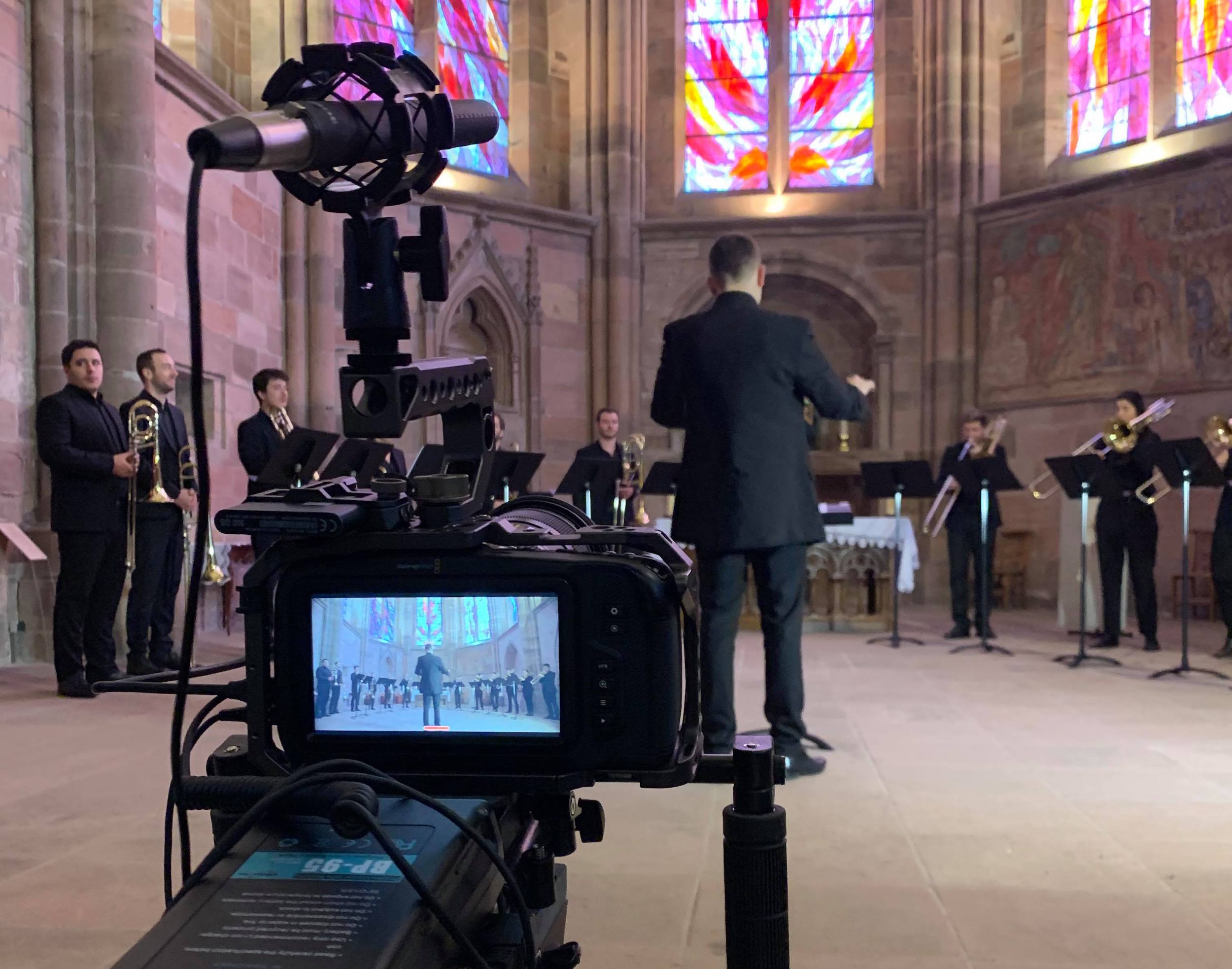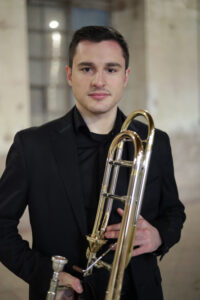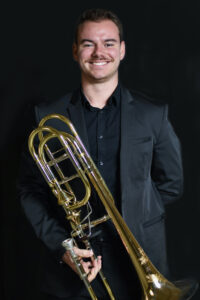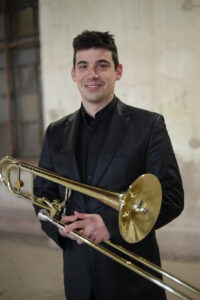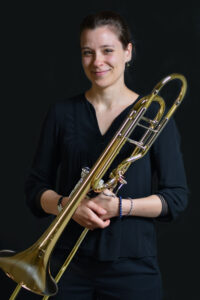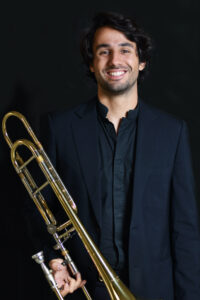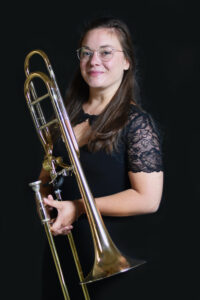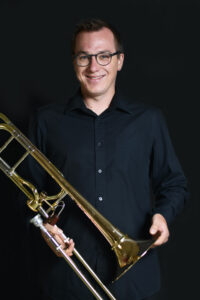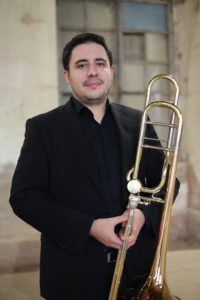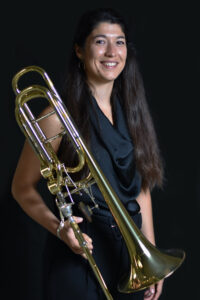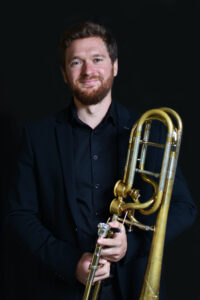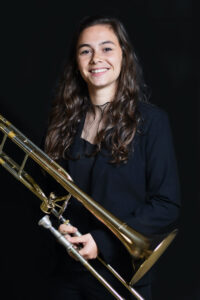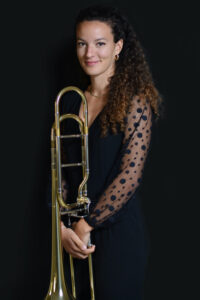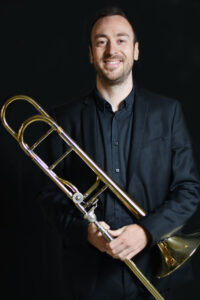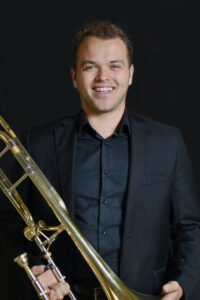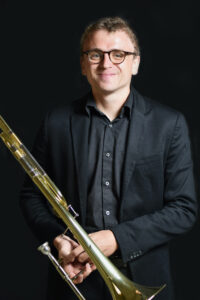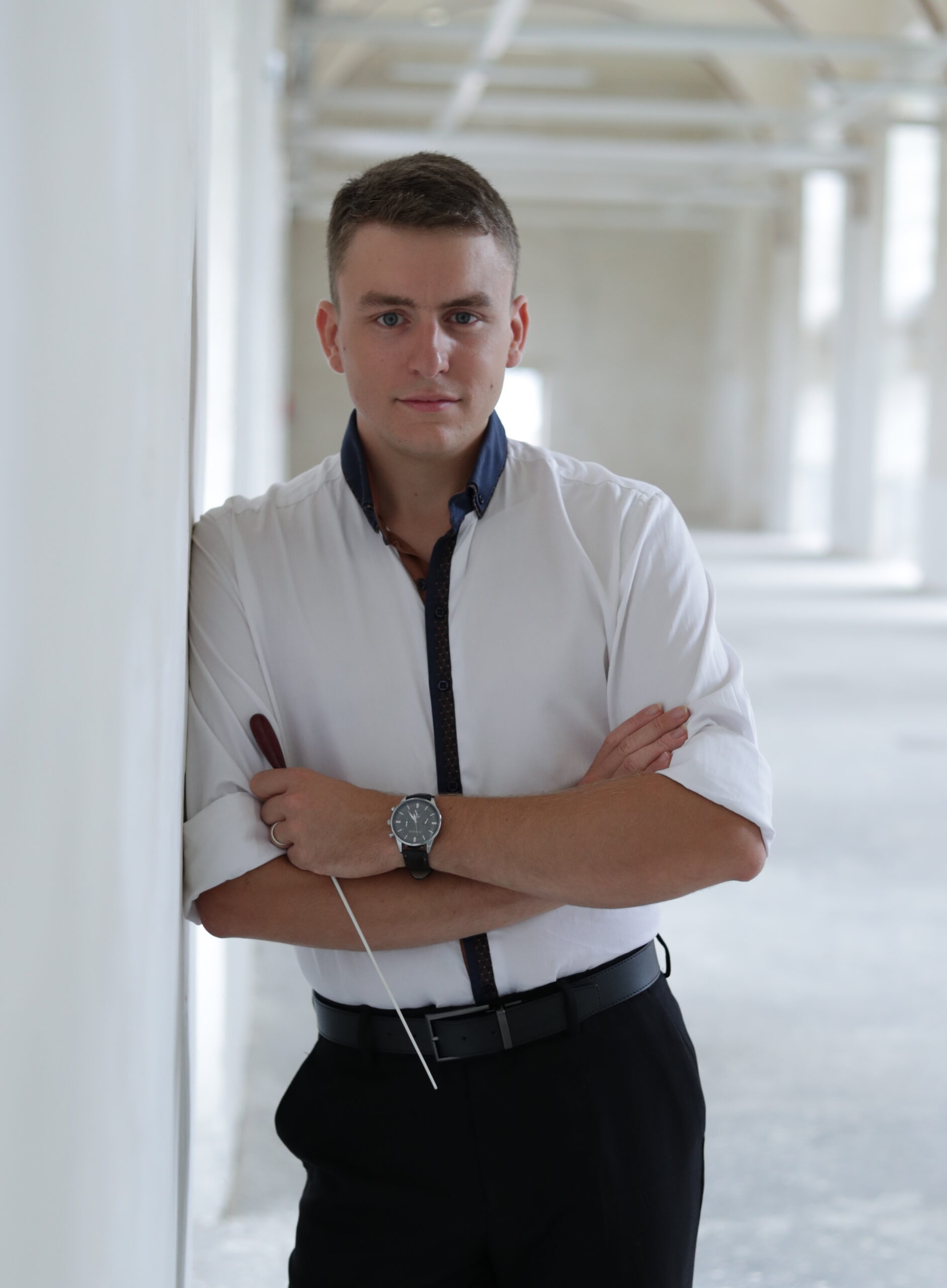 David Hurpeau
Jeune chef d'orchestre et guitariste français, David Hurpeau aborde les pages orchestrales avec précision, dynamisme et sensibilité. Il s'implique dans une interprétation du grand répertoire fine et historiquement informée, nourrie d'une énergie personnelle et d'une vitalité forte, et se révèle par son activité d'artiste créateur, étant à l'origine et commanditaire de nombreuses œuvres. Directeur musical de l'Ensemble Instrumental de Châteauroux depuis 2021, David Hurpeau s'engage dans des projets audacieux et innovant avec l'Ensemble SIL, ensemble de musiciens professionnels à géométrie variable, du Dodécabone, ensemble de 12 trombones issus des CNSM de Paris et Lyon, et d'Aquilon, orchestre professionnel du Grand Est.
Aimant particulièrement se lancer dans de nouvelles expérimentations, à la recherche d'émotions sonores inédites, David Hurpeau a développé une habileté à réaliser des projets à la croisée d'univers artistiques multiples et variés. Le partage artistique est au cœur de sa motivation, avec les musiciens tout autant qu'avec le public, pour lequel il développe de nombreuses actions de médiations culturelles. Pédagogue, il a enseigné au sein du Conservatoire Olivier-Douchain de Saint-Dié-des-Vosges, à l'Université de Haute-Alsace, et a pris dernièrement la direction du Conservatoire à Rayonnement Départemental de Châteauroux.
Ses différents projets lui ont permis de faire de belles rencontres dans de nombreuses régions en France, en Belgique, en Allemagne, en Albanie, en Pologne, au Canada, en Grèce, aux Etats-Unis, etc., aussi bien avec les orchestres, puisqu'il a eu la chance de diriger des formations telles que l'Orchestre Symphonique de Bretagne ou l'Orchestre de la Radio de Tirana, en vivant des expériences artistiques fortes dans des lieux uniques et prestigieux comme le Théâtre des Champs Élysées et le Théâtre du Châtelet à Paris, le Granit, Scène Nationale de Belfort, la Salle Philharmonique de Liège ou le Carnegie Hall à New York…
David Hurpeau holds a license in Musicology, two DNSPM (National Superior Professional Musician Diploma) in guitar and conducting, a State Diploma in orchestral conducting, and a Master's degree in conducting. orchestra, with great distinction and mention "artistic relevance and singularity". He also trained at the Bundesakademie in Trossingen (Germany) which awards him a Diploma Mention Excellence.
OUR SPONSORS
They support us